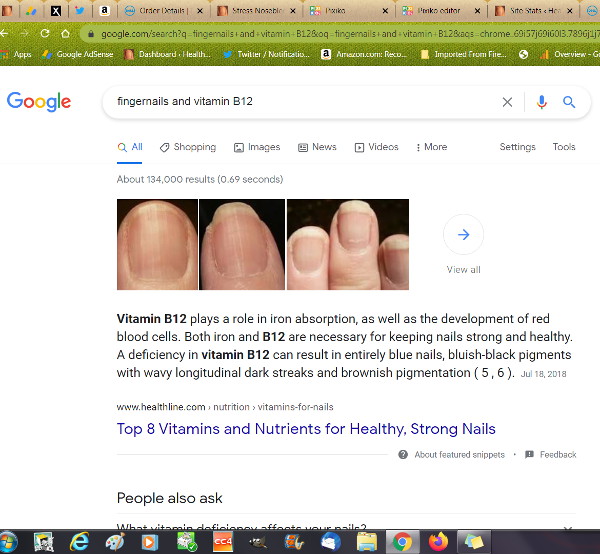 When someone searches in Google for Fingernails and vitamin B12, this is the original result. They are all my images.
if you click on the images they go to this page with Pinterest as the landing page for each image, rather than my site.
🙁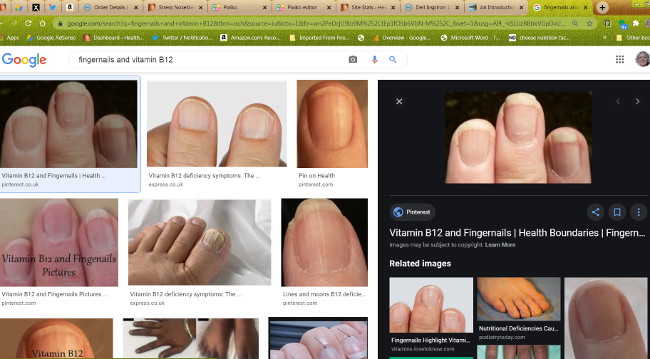 Now, for some reason instead of most of my views coming as a result of this part of my site, they are coming for a rather singular page, Amplified Pain…  and my revenue has dropped from dollars a day to pennies.