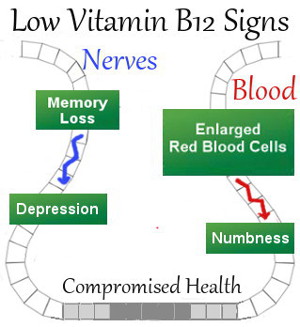 Often when health is going downhill there are low vitamin B12 signs. That's because low vitamin B12 levels affect the nervous system and/or the circulatory system. When you think about that, it's not surprising that most early warning signs are related to these two huge systems.
In addition to these two systems being huge, they are very different. In view of the obvious difference between the nervous and circulatory systems, it's not surprising that their signs of decline are equally different.
But, that can be confusing, and not just for you and your friend who have health worries scaring you.
Across the board, no matter which system is presenting you with low vitamin B12 signs, without healthy vitamin B12 levels the protective myelin sheath on nerves becomes damaged resulting in pain and any number of malfunctions.
The problem is, nerve damage is harder for doctors to see than red blood cells enlarged from vitamin B12 levels too low to support normal cell division.
Complicating matters, the low "normal" for vitamin B12 in the United States begins at 200 pg/mL, when enlarged red blood cells begin to be seen.
Consequently, almost any doctor you go to in the United States will look for enlarged red blood cells or a vitamin B12 level of 200 or below to diagnose "vitamin B12 deficiency."
The fly in the ointment, is that the B12 level causing memory loss, depression and other nerve related problems, begins at 500-550 pg/mL.
Thus, for almost any doctor in the U.S., it's an effectively nonexistent fact that vitamin B12 levels below 500-550 cause nerve problems like memory loss.
Despite compelling Vitamin B12 research
Compelling vitamin B12 research shows low vitamin B12 impacting nerves. Nevertheless, many healthcare providers are stuck in the familiar past. For them, low vitamin B12 levels are meaningless. They work only in terms of vitamin B12 deficiency, classically defined by enlarged red blood cells.
For example, after I was diagnosed with "profound vitamin B12 deficiency" a different doctor said I could not have vitamin B12 deficiency because I wasn't vegetarian. For that doctor, the first and most important thing she looked for was a vegetarian diet. Anyone coming to her who wasn't vegetarian, and therefore more likely to have enlarged red blood cells, would not have their low vitamin B12 signs taken seriously as a possible cause of illness.
While low vitamin B12 levels experienced over a long time appear to inevitably lead to blood disorders, not everyone will have the large blood cells associated with advanced deficiency or the disease of pernicious anemia.


Methylcobalamin Lozenges 1000 mcg
In summary
Low vitamin B12 signs differ so greatly from established signs of vitamin B12 deficiency that many people with severe nerve problems from low vitamin B12 levels go untreated because their red blood cells show no signs of classic deficiency.
Not surprisingly, I prefer, "low vitamin B12 signs" to "symptoms of vitamin B12 deficiency".
Finally, vitamin B12 and fingernails can be your roadmap to health. That's because the wide range and confusing variety of low vitamin B12 signs are simplified on your fingernails. For instance, if your fingernails have ridges or are losing their moons these simple signs show low vitamin B12 levels.
Neurological low vitamin B12 signs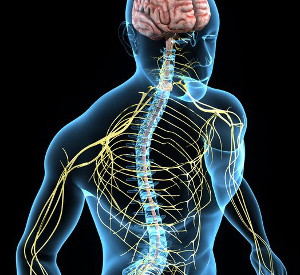 Numbness in hands and feet
Ataxia, for example irregular muscular action
Impaired reflexes
Gait disturbances, for instance difficulty walking a straight line
Impaired vibration perception
Positive Romberg's test: closing the eyes increases unsteadiness. For example, close your eyes and try turning in a circle – losing your balance is a positive result for the test and indicates low vitamin B12 levels
Babinski's sign, for instance abnormal reflexes in the feet
Lhermitte's sign: Sudden electric-like shocks go down spine on flexing head
Optic atrophy such as wasting away of the optic nerve or reduction of optic nerve fibers from degeneration
Impaired vision, for example blurred vision under stress
Chronic fatigue syndrome, in a word, fibromyalgia
Psychiatric low vitamin B12 signs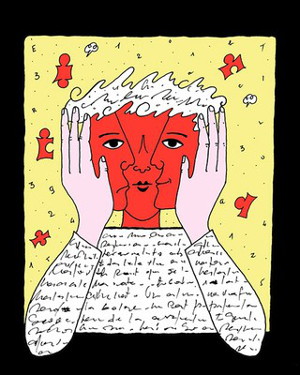 Concentration difficulties
Confusion
Irritation
Impaired memory and memory loss
Dementia
Irritability
Depression
Personality changes
Psychosis, usually gross impairment in reality testing evidenced by delusions
For a better understanding read Areas of Cognition
Signs of anemia from low vitamin B12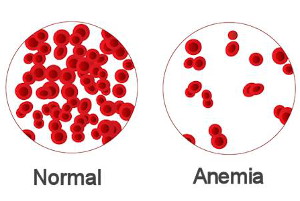 Tiredness
Apathy
Shortness of breath upon exertion, for example difficult after a walk
Numbness in hands and/or feet
Other low vitamin B12 signs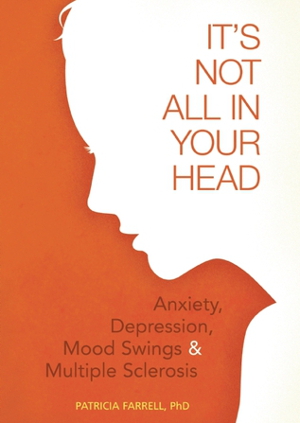 Aversion to meat
Impotence
Faecal/urinary incontinence
Weakness
Loss of muscle strength
Spasticity, for example tight or rigid muscles that can interfere w/ walking, talking
Exhaustion
Low self confidence
Infertility
Vitiligo, to clarify, that's nonpigmented white patches of skin
Frequent need to pass water
Hair loss
Diarrhea ~ Cause and Effect

Jarrow Methyl B12 5000 mcg
Low vitamin B12 signs are often seen
In any person with:
inadequate nutrition
a smoking habit
high alcohol consumption
and, not to be overlooked, coping with significant stress
In people complaining of:
vertigo, for example a sensation of losing balance
asthenia, for example lack of energy or weakness
loss of appetite
loss of weight
impaired memory
In people who have had:
resection of stomach or ileum
stomach surgery
anaesthesia with nitrous oxide
Adverse reactions to anaesthesia /surgery
In people using medicine affecting B12:
antacids, for example, Prevacid, Prilosec, Tums, etc.
Omeprazole, for example, interferes w/B12 absorption from food
Metformin, for example, used to treat diabetes
Solu-Medrol, for example, can lower vitamin B12 levels
many antidepressants
In patients with Gastrointestinal disease:
Atrophy of the mucosa, that is, the stomach lining
Gluten-induced enteropathy
Crohn's disease
In patients with Autoimmune diseases to include:
ALS – Lou Gehrig's Disease
Celiac Disease
Diabetes
Guillain-Barre Syndrome
Lupus
Multiple Sclerosis
Narcolepsy
Rheumatoid arthritis
Hypothyroidism
In women:
following pregnancy complications
who produced an unusually large placenta
In people with eating disorders:
In people with marfanoid appearance
In vegans/vegetarians
Methylcobalamin – Active form of B12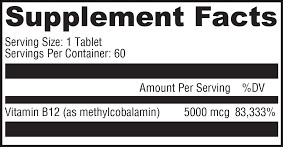 Vitamin B12, and particularly methylcobalamin, the active for of vitamin B12, has been shown to help:
ADHD symptoms
Memory
Anxiety
Chronic fatigue
Dyslexia
Depth Perception
Viewing Color
Speech, for example finding words
Socialization
Mood
Behavior
Sleep Regulation
Depression
Neurotransmitter function
Autoimmune symptoms
Chemical Sensitivity
Digestion
Viral Infections
Inflammatory conditions, for example rheumatoid arthritis, sciatica, fibromyalgia
Asthma
Irritable bowel
Colitis
Eye or muscle "twittering", also known at twitching
Tinnitus
Nail bitting
Migraines
Visual and auditory processing
Modulation of light
Night vision
Hearing problems ~ For instance, improved ability to process sounds and modulate background noise
Nerve regeneration
Blocking the effects of ethanol
Greatly reduces the desire for alcohol, marijuana, methamphetamines, and possibly other addictive drugs and behavior.
What is a healthy vitamin B12 level?
Summing up low vitamin B12 signs
As has been noted, initial low vitamin B12 signs are easily overlooked. Plus, early signs of anemia may be masked by folic acid or by iron deficiency. Neuro-psychiatric low B12 signs may be the earliest, most visible.
Common neurological signs are numb hands and feet, diminished perception of vibration and position, absence of reflexes, and unsteady gait and balance.
Psychiatric signs fall into several different categories: Confusion and memory disturbances are the most common. Depression and cognitive decline are frequent. Swings in mood and personality changes from low B12, if ignored, may become a psychiatric disease.
Low vitamin B12 signs are most often overlooked by healthcare professionals if the serum vitamin B12 concentration is within the reference range. Sadly, in the United States the low normal is hundreds of points lower than healthy vitamin B12 levels at which there is no memory decline.
Disorders in the digestive tract cause low B12 signs. Additionally, an unhealthy stomach lining may cause a swollen tongue indicating low B12 levels.
Elderly are at great risk of showing low vitamin B12 signs. For instance, age-related stomach problems are common and may cause B12 levels to slide. Because the U.S. low normal for B12 is so low, this slide may go unnoticed for years, resulting in increased dementia cases.
Infants of vegetarian/vegan mothers are in danger of low B12 levels, even though their mothers may not have B12 malabsorption illness or show low B12 signs. This is because their rapid growth requires more B12.
Methylcobalamin can help
Finally, if your fingernails have ridges or you are beginning to lose your moons, give Methylcobalamin a try. After you start using it be sure to keep notes so that you can review how long it took for a positive change.
In 1997 the lines/ridges on my fingernails were the worst. I was unable to think; things "looked" unclear; things seemed hopeless; I tried to kill myself, and I had such horrible bone pain that it didn't seem like it would make any difference if I immolated myself because of abuse by IRS. B12 changed all that! Karen Kline
Vitamin B12 and Brain Damage ~ I have found that stress coincides with lower vitamin B12 levels and an increased number of low vitamin B12 signs.
Stress can break you ~  Basically, under stress your telomerase, which is essential for longer telomeres, is decreased. To clarify, stress shortens your telomeres and short telomeres are related to illness and earlier death.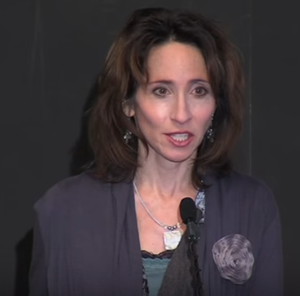 Emotions, Stress and Rate of Telomere Shortening: Are Our Cells Listening to Us? by Elissa Epel, who documented the role of stress in telomere shortening, relates to all of us. Because Dr. Epel's lecture is both scientific and at the same time clear in ordinary language, it's easy to grasp her examples from studies. Watch the video.
Blaming yourself over and over for events which would be long past, except you keep them uppermost in your mind, is one of the biggest stressors that you face. Bring yourself into the present to escape self-blame that leads to shortened telomeres.
How I transformed a room and my mind ~ Read more.
Summary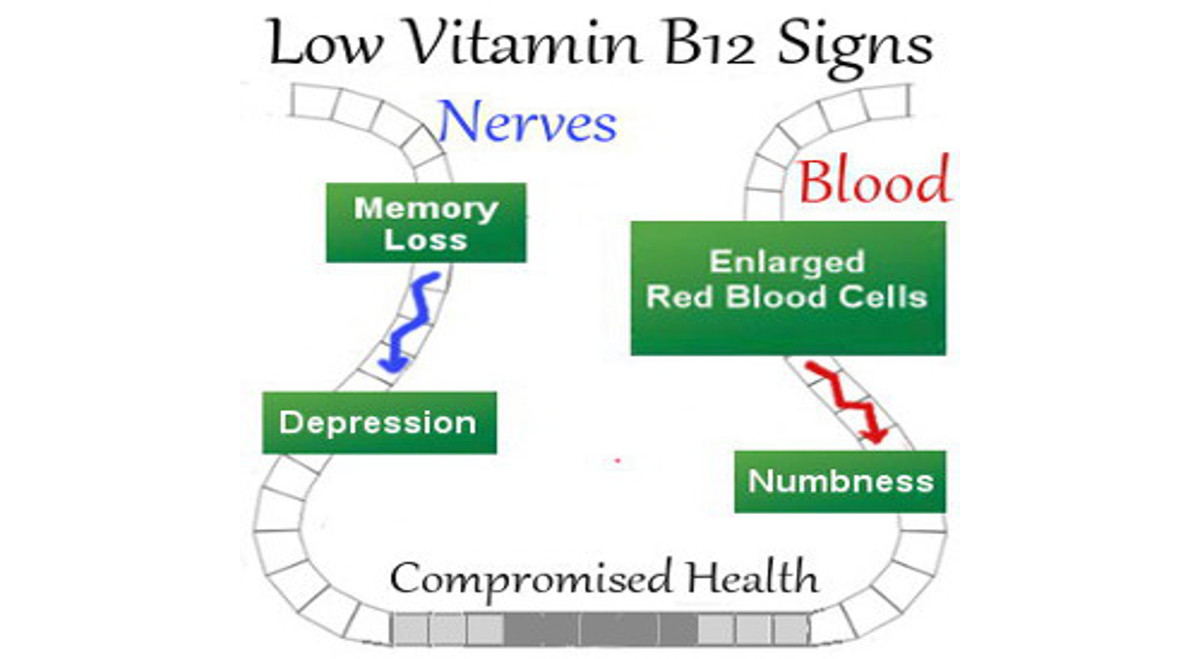 Article Name
Low Vitamin B12 Signs Leading to Bad Health
Description
Often when health is going downhill there are low vitamin B12 signs. That's because low B12 levels affect the nervous system and/or circulatory system.
Author
Publisher Name
Publisher Logo