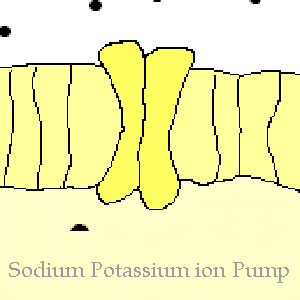 Cell level potassium and vitamin B12
The potassium/vitamin B12 connection may explain painful muscle cramping. There are two things you need to know about the potassium/vitamin B12 connection to end some of the most common, painful, muscle cramping.
First, when your nerves transmit a message like, Hot, Move, Pick up the chocolate bar, etc. they do it by moving sodium and potassium ions in and out of cells via sodium/potassium ion pumps. This explains how foods high in salt/sodium can trigger health problems by throwing the process out of balance. To support the sodium potassium metabolic process you need 4,700 mg of potassium a day. In case that doesn't strike you as a lot, let me emphasize, that is a lot.
Second, low vitamin B12 levels stop red blood cells from dividing normally. If you're feeling numbness in your hands or feet it's likely your red blood cells have stopped dividing normally. Sadly, large red blood cells can't carry oxygen into tiny blood vessels. "Ah ha!" you say, and cleverly begin using vitamin B12 lozenges. But, instead of feeling better you get extremely painful muscle cramps making you think, "B12 is bad!" You may begin to wonder what is healthy vitamin B12 level?
Vitamin B12 isn't BAD
Vitamin B12 isn't bad, what's bad is that your potassium level is too low to support all the newly added activity of your red blood cells returning to normal and busily dividing to make up for lost time.
The two things you need to know are: first, you ordinarily need 4,700 mg of potassium, and second, 4,700 mg of potassium isn't enough if you have red blood cells recovering from low vitamin B12 levels.
Surprisingly, food is your easy fix. By adding extra peanut butter, potatoes, or thick tomato spaghetti sauce, among other foods, to your meals and snacks as you use vitamin B12 replacement, you will end painful muscle cramping.

Jarrow Methyl B12 5000 mcg
And with that, Happiness results.
.
Potassium Foods
It's important to know which foods contain potassium, and how much, because potassium works at cell level. All cells have sodium/potassium ion pumps, but sodium/potassium pumps are most active in nerve cells. Foods high in salt/sodium can upend the healthy sodium/potassium ratio and cause serious health problems.
If your diet is low in potassium and you begin using vitamin B12 to end numbness in your hands or feet, the red blood cells that are causing the numbness will begin returning to normal and in so doing will cause the sodium/potassium ion pumps to need a lot more potassium to keep up.
If your diet is low in potassium, then the added demand may cause unpleasant side affects like loss of strength and even muscle spasms.
Is it MS? ~ Read more.
If you know what foods are high in potassium, you can restore your B12 levels without unpleasant side effects, as long as you eat the foods high in potassium.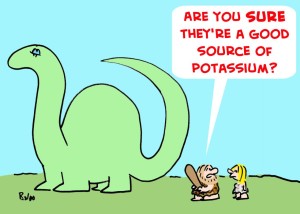 Similarly, if you use a lot of vitamin B12 over time, you may begin to have side effects. Basically, vitamin B12 is cobalt, a heavy metal, in extremely tiny amounts. For instance, I got muscle spasms after I used 25 mg/day or more of B12 for five years.
When I added Maca (rich in potassium) to my daily coffee, the spasms became fewer and less painful. Now I regularly eat peanut butter, dishes with tomato paste, and potatoes and the spasms no longer exist.
If I'd known earlier about the potassium/vitamin B12 connection I could have adjusted my diet long ago.
Potassium Foods Listed
Beverages
mg.
Black tea, 1 cup
87.7
Chamomile Tea, 1 cup
21.3
Coffee, brewed from grounds, 1 cup
116
Green tea, 1 cup
17
Foods
Fruits

Papaya, 1
Prune juice, 1 cup
Cantaloupe, 1 cup cubed

Honeydew Melon, 1 cup cubed
Banana, 1 small
Raisins, 1/3 cup

Mango, 1 medium
Strawberries, Fresh, sliced, 1 cup
Kiwi, 1 large

Orange, 1 small
Orange Juice, 1/2 cup
Pear, 1 medium

Peach, 1 medium
Peaches Canned, 1/2 cup
Watermelon, 1 cup cubed

Apple, 1 small
Apple Juice, 1/2 cup
Applesauce, sweetened

Pineapple, Canned 1/2 cup
Mandarin Oranges, 1/2 cup
Grapes, 10 small

Blueberries, 1/2 cup fresh


mg.

781
707
494

461
467
363

323
276
252

237
236
208

193
158
176

159
147
78

152
98
93

63
Vegetables
mg
Tomato Paste, 1 cup
Tomato Puree, 1 cup
Tomato Juice, 1 cup

Tomatoes, fresh, 1 cup chopped
Potato, baked
Potato, boiled

Potato Chips, 1 oz
Lamb's Quarters, 1/2 cup spring shoots
Sweet Potato, with skin, baked

Purslane, cooked, 1 cup
Purslane, raw, 1 cup
Hummus, 1 cup

Molasses, 1 tablespoon
Avocado, 1 medium
Black Beans, 1/2 cup cooked

Pinto Beans, 1/2 cup cooked
Lentils, 1/2 cup cooked
Dried Peas, 1/2 cup cooked

Soy Beans, 1/2 cup - but soy is a bit risky
Soy Milk, 1 cup - Soy is a bit dangerous
Asparagus, 1 cup fresh or cooked

Pumpkin, 1/2 cup cooked
Mushrooms, 1/2 cup cooked
Brussels Sprouts, 1/2 cup fresh

Sunflower Seeds, 1/4 cup
Peanut Butter, 2 tablespoons
Peanuts, salted, 1 oz

Maca, 2 teaspoons
Green Beans, 1/2 cup fresh
Green Beans, 1 cup frozen

Carrots, 1/2 cup fresh
Zucchini/Summer Squash, 1 cup cooked
Chocolate Bar, 1 1/2 oz

Chocolate Bar, 8 oz
Cauliflower, 1/2 cup fresh
Peas, canned, 1/2 cup

Broccoli, 1/2 cup fresh
Corn, 1/2 cup frozen
Cucumber, 1/2 cup slices

Lettuce, Iceberg, 1 cup


2,455
1,065
535

400
844
515

494
684
508

561
212
561

498
450
531

400
365
355

510
345
288

282
277
247

241
214
187

205
187
85

177
173
169

901
151
147

143
120
88

87


Nuts, Grains
mg.
Coconut, raw, 1 cup shreaded
Brown Rice, Cooked, 1 cup
Peanuts, raw, 1 cup

White Rice, regular, cooked, 1 cup


285
154
1,029

55.3


Meat, Fish, Eggs
mg.
Salmon, 3 oz baked or broiled wild
Turkey, 3 oz dark meat
Beef, 3 oz lean, cooked

Egg, 1


319
259
24

55


Dairy
mg.
Yogurt, 6 oz
Milk, 1 cup low fat
Cottage Cheese, 1 cup low fat

Ricotta Cheese, 1/2 cup
Ice Cream, 1/2 cup vanilla
American Cheese, 1 oz

Cheddar Cheese, 1 oz

398
377
217

154
131
79

28

Significantly, the FDA determined that foods containing 350 milligrams of potassium, or more, can have the following label: "Diets containing foods that are good sources of potassium and low in sodium may reduce the risk of high blood pressure and stroke."
It's simultaneously good to know vitamin B12 foods, of course.
Potassium protects against Kidney Stones
Study of 45,000 men over four years found those eating more potassium foods were less likely to develop kidney stones. Those eating more than 4,042 mg/day potassium were less likely by half to develop symptomatic kidney stones. The converse was true for men whose intake averaged less than 2,895 mg per day. Morris RC, Jr., Schmidlin O, Tanaka M, Forman A, Frassetto L, Sebastian A. Differing effects of supplemental KCl and KHCO3: pathophysiological and clinical implications. Semin Nephrol. 1999;19(5):487-493.
Potassium keeps pH high – osteoporosis low
Potassium-rich foods, like fruits and vegetables, are rich in precursors to the ions that buffer acids in the body.
Sadly, the modern Western diet is low in fruits and vegetables and high in acid sources like fish, meats, cheese.
When acid buffering ions run low, our bodies take calcium from bone to neutralize acid and keep body pH high.

Eating more fruits and vegetables reduces the net acid content, thereby preserving calcium in bones.

Morris RC, Frassetto LA, Schmidlin O, Forman A, Sebastian A. Expression of osteoporosis as determined by diet-disordered electrolyte and acid-base metabolism. In: Burkhardt P, Dawson-Hughes B, Heaney R, eds. Nutritional Aspects of Osteoporosis. San Diego: Academic Press; 2001:357-378.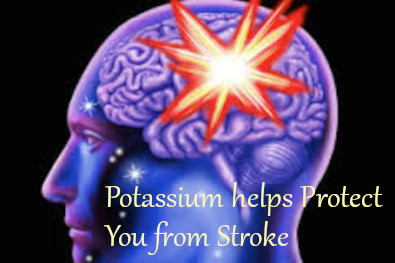 Potassium helps protect against Stroke
Study of 43,000 men, over eight years, found men eating the most potassium foods were less likely to have stroke. The average intake for the men who consumed the most potassium was 4,300 mg/day. The average for men who consumed the least was 2,400 mg/day. Men who ate the most potassium foods were only 62% as likely to have a stroke. Ascherio A, Rimm EB, Hernan MA, et al.  Intake of potassium, magnesium, calcium, and fiber and risk of stroke among US men. Circulation. 1998;98(12):1198-1204.
Potassium helps lower high blood pressure
More than 17,000 adults participated in the Third National Health and Nutrition Examination Survey (NHANES III). Significantly, data from the survey indicated that higher dietary potassium intakes were associated with lower blood pressure.
Potassium works at cell level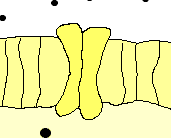 To understand why potassium is so important, we need to look a little more closely at a nerve in its entirety. Read more.